[Reader Note: In this guide the term "parent and parenting" refers to any guardian who steps into the role]
Blood curdling screams erupt. Mom's attention is abruptly drawn from her cell phone to the playground. The oldest is applying a headlock to the youngest. How will she respond? How would you instinctively respond, because your response will demonstrate your parenting style.
According to Wikipedia "a parenting style is a psychological construct representing standard strategies that parents use in their child rearing." On a day to day basis the accumulation of your consistent responses will either build up or tear down the parent-child relationship. To understand these relationships and what works best, psychologist have created and studied five parenting styles.
What are the 5 Parenting Styles?
The five parenting styles are humorously portrayed in Doug Savage's cartoon below.
Thanks to Doug Savage for the use of his image check our https://www.savagechickens.com/
One of the greatest gifts we can bring to our role as parents is humor. The ability to laugh at ourselves and our situations is a sanity saver. This is demonstrated in the cartoon parenting style nicknamed evil cyborg, or helicopter parenting. So how did psychologists come up with these labels?
Parenting Style Psychology -Understanding How it Began
Baumrind Parenting Styles -1960's
In the 1960's psychologist Diana Baumrind used: observations of preschool children in their natural environment, interviewed parents, and analysis to establish criteria for three types of parenting styles: Authoritarian, Permissive and Authoritative. Using the basic elements of responsiveness and demand Baumrind established the foundation for parenting style psychology.
Responsiveness, in Baumrind's research, is viewed as "the degree to which the parent responds to the child's needs in a supportive and acceptable manner.
Parental demand refers to the rules the parent has in place for their child's behavior, the expectations for compliance …, and the level of repercussions if those rules are broken."
Uninvolved Parenting Style -1983
In 1983 Maccoby and Martin expanded on Baumrind's view of responsiveness and demand by adding the categories demanding and undemanding. The uninvolved parenting style emerged as seen in the chart below.
Maccoby and Martin's Four Parenting Styles
Baumrind's Three Parenting Styles

Undemanding

Responsive

Authoritative/Propagative

Indulgent
(Permissive)

Unresponsive

Authoritarian/Totalitarian

Neglectful
Helicopter Parenting -1990
It was Foster Cline and Jim Fay in 1990 who coined the phrase "helicopter parent" from a metaphor used in, "Between Parent & Teenager." The book spoke of a teenager who complained about mom hovering over like a helicopter. The term helicopter parenting style was born.
Can't you envision a cyborg parent, metal propeller protruding from there back hovering over their child? This could be you if you're over-involved.
Let's take a closer look at all 5 parenting styles and the effects on children's behavior.
3 Baumrind Parenting Styles -There Characteristics and Effects
Authoritarian Parenting Style (Motto: Rule with an iron fist.)
If we refer back to the two kids fighting at the playground, the parent may start by bellowing at the kids, and escalate into punitive actions.
The use of authority in an authoritarian parenting style is highly controlling. Are you strict and rigid? Are your expectations high? Do you find it hard to be nurturing? Is your focus on obedience and status, or your child's welfare?
If you grew up in an authoritarian style home you may hear yourself say, "What will the neighbours think?" or "Do what I say, because I say so." All of this is an indication you have an authoritarian parenting style. Watch the character of the Queen in Brave and see if it resonates.
The cost, a meaningful relationship.
Effects of Authoritarian parenting on Children's Behavior
Authoritarian parenting fails to teach social competence or develop a healthy self-esteem in the child. If you're using these tactics you risk children who lack initiative, spontaneity, and intellectual curiosity, and your child will become overly reliant on the authority figures in their life.
The two possible outcomes: the child becomes so timid and fearful they can't think for themselves, or the child grows resentful and rebellious. In the end nobody wins.
Thankfully, there are alternatives to an authoritarian parenting style. The permissive parenting style is one. Will it provide a more balanced approach?
2. Permissive Parenting Style (Motto: Kids will be kids.)
Sometimes referred to as indulgent, the permissive parenting style is at the opposite end of the pole. One parental response to our earlier scene of the oldest head locking the youngest could be, "Please let your sister go, OK." Then with a sigh, "Oh well, kids will be kids," and nothing changes.
You may be nurturing and communicative, but have few demands. If there are no clear cut rules, discipline is rare, and expectations of the child's maturity and self-control are low you're using a permissive parenting style.
Like the authoritarian parenting style the permissive style is extreme, swinging from iron clad control, to over indulgence.
In the movie "Big Daddy," Adam Sandler plays the permissive parent. Watch this duo in action.
In "Big Daddy" the Dad is calm and caring, but he fails to set boundaries resulting in inappropriate behavior.
Effects of Permissive Parenting Style on Children's Behavior
The lack of guidance and boundaries of the permissive parenting style leaves the children with an inability to self-regulate and lack of self-control. They are ignorant about acceptable behavior. The feeling of being unsafe, confused, angry, and insecure leads to aggression when under stress. The child ends up running the show in an effort to force the bottom line.
Too often the parents goal, at the expense of the child, is to be the child's friend instead of their parent..
So what would a balanced parenting style look like?
3. Authoritative Parenting Style (Moto: Let's sit down and work this out.)
The authoritative parenting style is viewed as positive parenting. Here the parent has high expectations, but in the child's interest. The rules are clear, fair and enforced. "No," means no, but is used sparingly and the parent is unconditionally loving and supportive. Mistakes are viewed as learning experiences and teachable moments. Mutual respect for all members of the family is practiced.
A woman on a park bench with two children. (Photo: Benjamin Manley/Unsplash)
In regards to our two kids head locked in the park. Take a deep breath, calmly break up the fight, and sit down to listen to each child in turn. The goal is to seek a win-win scenario. You may choose to use logical consequences as a form of discipline.
In contrast to the authoritarian Queen in "Brave" and "Big Daddy" permissiveness, the conversation below with DJ and her dad on "Full House" is also an example of the authoritative approach. Watch as the parent listens and responds and how DJ is able to be open and honest.
Think about what's comfortable, safe and secure for your kids.
Responsiveness in authoritative parenting is high and the parent listens so the child feels heard, and responds appropriately. When you communicate well; provide support, feedback and warmth you're practising the authoritative parenting style.
Demands are high, but explanations are given so the child understands what is expected and why it is expected. You're assertive without being overbearing.
The goal in the authoritative parenting style is to raise healthy, mature, independent people by providing two key ingredients: unconditional love and mutual respect.
Take a look at Dr. Dutta's guide on "What Parents Ask.com" below to help you understand authoritative parenting techniques.
Effects of Authoritative Parenting Style on Children's Behaviour
Rewards of the authoritative parenting style as per "Parenting Science" are:
Secure children who won't internalize problems and are more likely to be helpful, kind, popular, and are less likely to get into serious trouble.
Stronger parent-child relationship where feelings are discussed.
Kids learn to think for themselves, become problem solvers, and are more emotionally healthy.
Clear expectations and fair, consistent discipline "may prevent aggression and reduce peer problems in preschoolers."
This environment is a place where forgiveness is modeled and mistakes translate into learning opportunities. Authoritative parenting creates children who grow up with self-control, intact self-esteem, and the ability to function happily. If this is what you wish for your child, authoritative parenting would be a good choice to consider.
There's yet a fourth parenting style, added by Maccoby and Martin in 1983, termed uninvolved parenting style.
Uninvolved Parenting Style (Moto: What child?)
Returning to the playground situation where the brother has a head lock on his sister, if you are even at the playground, you're oblivious to the situation as you talk on your cell phone, at the expense of your children.
The uninvolved parenting style is preoccupied at best and neglectful at worst. Demands are few, and responsiveness low. The word best describing the uninvolved or neglectful parenting style is "detached." Other than the basic needs of food, shelter and clothing, the child is left to themselves.
Effects of Uninvolved Parenting Style on Children's Behaviour
Children with uninvolved parents must learn to provide for themselves. They may be emotionally withdrawn and fear becoming dependent on others. With no guidance they are at risk of substance abuse, and turn to peers for support lacking in the family.
These kids struggle with boundaries and self–control. They lack the love required to become mature, functioning adults. Their low social skills and feelings of incompetence create low self-esteem. Below is a scene from "Matilda."
In this scene Matilda's dad is so uninvolved he doesn't even know Matilda's age. The savior in Matilda's life, later in the show, is her school teacher who provides positive direction.
The opposite of the uninvolved parenting style is the final parenting style, helicopter parenting. And although it is NOT part of the original Baumrind parenting styles it is an important one.
Helicopter Parenting Style (Moto: Parents know best)
With the helicopter parenting style, our brother applying a headlock on his sister at the playground would never happen, because the parent is constantly hovering. They're not evil, like the cyborg depicted in our savage chicken's cartoon, but they have an exaggerated sense of parental responsibility.
While helicopter parents may truly care about the child, according to Dr. Carolyn Daitch, director of the Center for the Treatment of Anxiety Disorders, helicopter parents are "a style of parent who is over focused on their children … typically taking too much responsibility for their children's experiences, specifically their successes or failures."
Choosing to be a helicopter parent may be the result of your parental perception of failure, or disappointments in your own life. The focus is placed on the goal rather than the child.
Dr. Ann Dunnewold, a licensed psychologist and author of Even June Cleaver Would Forget the Juice Box, calls it, "over parenting."
In our electronic age hovering has been made even easier. Professor Richard Mullendore of the University of Georgia refers to the cell phone as "the world's longest umbilical cord."
Characteristically helicopter parenting makes high demands but lacks acceptance. Discipline comes in the form of guiding, coaxing, compelling, or even forcing children to do what the parent thinks is "best." The driving force is success at all costs.
Take another look at the interaction between Merida and her Mother in the movie "Brave." Not only is Merida's mother authoritarian but she also helicopters and, like many of us she is a combination.
Effects of Helicopter Parenting on Children's Behavior
The exaggerated sense of responsibility in helicopter parenting stunts your child's ability to be responsible. They are more likely to be anxious or depressed and feel inadequate.
Clinical social worker Amy Morin talks about how we can create health problems, emotional problems, a need for medications, feelings of entitlement and a lack of self-regulation when we constantly hoover.
A quote from Developmental Neuropsychologist Laurence van Hanswijck de Jonge goes a step further. "If you thought helicopter parents were too much, wait till you learn about Lawnmower Parents … who take over-parenting to the next level. Rather than hovering, these parents actively prepare the way for their children to succeed, they mow down all obstacles they see in their child's path; make sure their kids always look perfect and if they don't, they'll intervene and make it better right away." None of this will serve your children in adult life. Let them fall but be the net.
So what kind of parenting style am I using? Like the Queen in the movie "Brave," most of us are a combination. The following parenting style charts and quizzes can help you find your style.
Parenting Style Charts
An organization of four parenting styles based on two parental dimensions: the level of parental control on the x-axis and the level of parental warmth on the y-axis. Image retrieved from: https://sustainingcommunity.files.wordpress.com/2015/02/parenting-style-v-21.jpg
The chart above is an overview of the four original styles and parental responsiveness and demandingness.
The chart below gives a basic overview and includes more parenting styles.
Parenting Style Quiz -What is My Parenting Style?
One thing to keep in mind when looking at parenting style quizzes, and charts is your parenting style today may evolve or take an about face in the future. "The point is, with few exceptions, every parent falls somewhere in and out of these labels during their parenting career." – Julie Scagell's post on Scary Mommy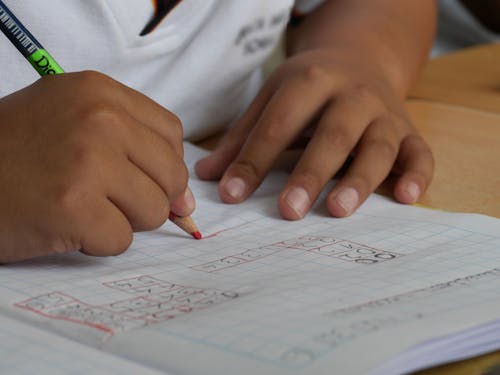 Below you will find some online quizzes . Use them as a guideline to improve your parenting style and create an incredible parent-child relationship.
Psychcentral – Parenting Style Quiz
Parent 24 – What's Your Style?
But parenting styles are only half the equation. Let's face it – some kids are easier to parent than others. And temperament is the variable that impacts what works and what doesn't. According to psychologists Thomas and Chess there are three basic styles or temperaments children are born with. Communication is a two way street and these temperaments combined with parenting style bring harmony, or chaos.
How About Children's Style or Temperament -What am I dealing with?
Let's look at what children bring to the parenting equation. Kids come with their own moods, ways of reacting and responding, and its termed temperament. If we look at the picture above we can spot three temperaments. Who do you think is easy? Difficult? Slow to warm up?
"Parenting Styles/Children's Temperaments: The Match," by Robin F. Goodman, Ph.D. and Anita Gurian, Ph.D. site three basic temperaments in children.
Easy children are calm, happy, regular in their habits, adaptable and not upset easily.
Slow to warm up children are relatively inactive, fussy, tend to withdraw and don't like anything new. But gradually they will react more positively with experience.
Difficult children are fussy, irregular in their habits, fearful, upset easily, high-strung and intense in their reactions.
No matter what the temperament the goal is to find what works for everyone. What is our child's temperament and how can you work together to find a win-win?
What Is The Best Parenting Style? (And Why it Works)
We may find ourselves agreeing with the experts who recommend the "authoritative parenting style."
Dr. Ari Brown, a pediatrician, author and speaker, sums it up nicely in her short presentation on positive parents below.
Why the authoritative parenting style works is because it's a case of show, not simply tell. The parental expectations and rules are consistently demonstrated. The kids watch how the parents act out these rules and expectations and they're likely to internalize them. The result, kids exhibit these same behaviors.
The same role modeling goes for learning to manage emotions, and understanding others. Your children will watch and learn from the adults in their life.
Authoritative parents also allow children to act independently. This teaches "kids they are capable of accomplishing things on their own. This fosters strong self-esteem and self-confidence."
These children also "tend to have secure attachments and better relationships with their parents." And because the children know the parents are making decisions for their welfare, they're not anxious. They know and can trust who is in charge, and it's the parent. There is nothing scarier to a child than a parent out of control.
5 Tips for Developing the Authoritative Parenting Style- Becoming an Effective Parent
Parenting is a tall order. Where to begin? Here are 5 tips to a good foundation for healthy relationships.
Self-Care: Take care of the caregiver
Sometimes we are so focused on the child we neglect our own care. Be sure you're at your best. Self-care is not selfishness, it's an act of self-control and boundary setting. Eat well, sleep well, and exercise. Sounds simple, but in today's frantic pace it's not. The bonus of good physical, mental and emotional self-care is the energy to do your best and good role modeling.
2. Cultivates Unconditional Love
Unconditional love takes the hard work of focused attention, mutual respect, and active listening to show your child they matter. Begin by making respectful communication a priority. An authoritative parenting approach loves the child unconditionally while addressing the unacceptable actions in an appropriate manner. Be aware of your child's unique temperament and accept it, avoid comparisons.
Poster Originated at https://www.maggiedent.com/
Find the Humor
Look for ways to laugh and share a moment. Kids laugh naturally and so should you. Bonus, it saves your sanity. If you struggle with seeing the funny side google, develop a sense of humour. There's tons of stuff out there.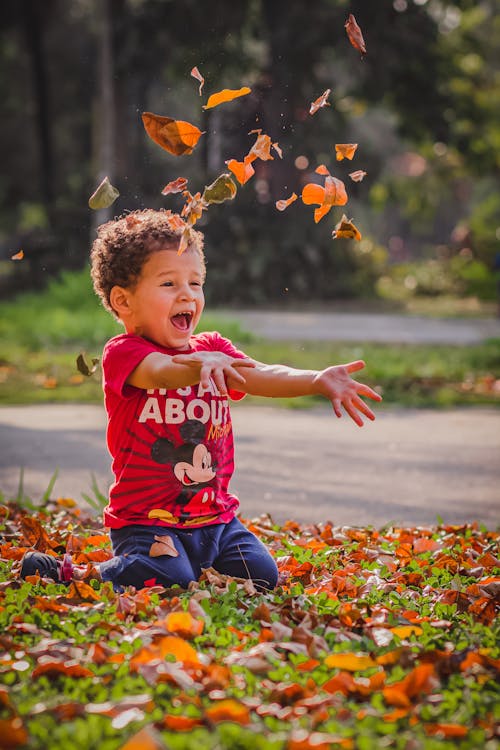 Photo by Thgusstavo Santana from Pexels
Pick Your Battles
If you make your expectations clear and reasonable and are consistent with enforcing them the battles will diminish. But children love to test things out. They may question if no really means no? Or devise various ways to get their own way? The key is, stand your ground, major on the majors and minor on the minors.
But what are the majors? If the scenario is NOT a safety issue, isn't life threatening, or creating a moral dilemma is it major? Is the behaviour consistently disruptive and unacceptable? "Nearly everyone can have a moment of disruptive behavior or an error in judgment. However, problem behavior is a consistent pattern."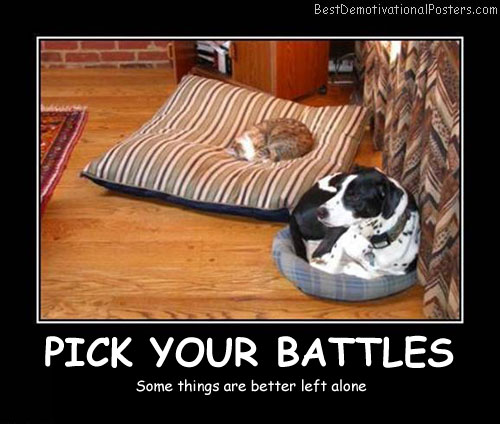 Role Models Honesty
Children take their cues from the adults in their life. Be honest with your kids, especially about your feelings. We educate through our actions even more than our words, so it's important to do what we say and apologize when we fail. To cover up with a lie only makes it an acceptable action, and in the long run serves no one.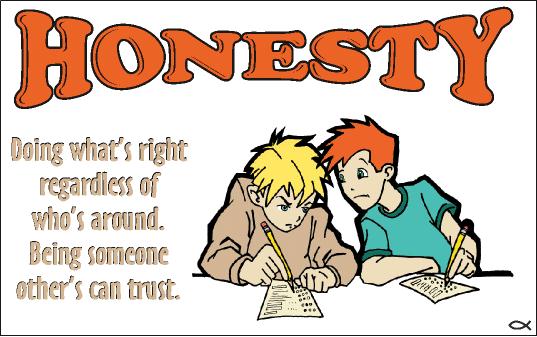 Parenting Style: Parting Words for Struggling Parents
Your child is not owned, but on loan for a fleeting moment. So you may wish to take stock of your priorities, your parenting styles and the household temperaments.
And when one of your children puts the other in a headlock in the park, turn off your cell phone, take a deep calming breath, and respond by letting them know, in a firm voice, the behavior is inappropriate. Sit down with them on the park bench and truly listen. Let each one have their say, uninterrupted. Find a solution together, and follow through with appropriate disciplinary action.
Above all don't beat yourself up. If things escalate beyond your ability to cope, reach out; get the help you need when you need it. You may have to revise expectations and learn new responses. This takes time. Don't let the job of parenting wear you down. Persevere, they're worth it.
Bonus: Parenting Style Articles -Always More to Learn
The Authoritative Parenting Style: An Evidenced Based Guide
How Different Parenting Styles Can Affect Your Kids
Helicopter Parenting Infographic